EVERY VOTE MATTERS
We want everyone to exercise their constitutional right to vote, so voter registration is a very important focus for 2019 and 2020. Within California, registration can be done on paper or via a computer application called TurboVote (turbovote.org). Training on how to register voters can be done through the Sonoma County registrar, on an individual basis, or a group training we arrange. There will be opportunities for our members to work on registering voters in person outside courthouses and other high foot traffic areas in the Republican districts of CA, like District 22 in Fresno (currently, Devin Nunes' district).
We are also working with Reclaim Our Vote, a project of the Center for Common Ground, to register or reregister voters in other states where voter suppression is an issue. We will be doing this with phone-banking, postcards, and some Voter Registration By Mail letters. You can check these out at Centerforcommonground.org.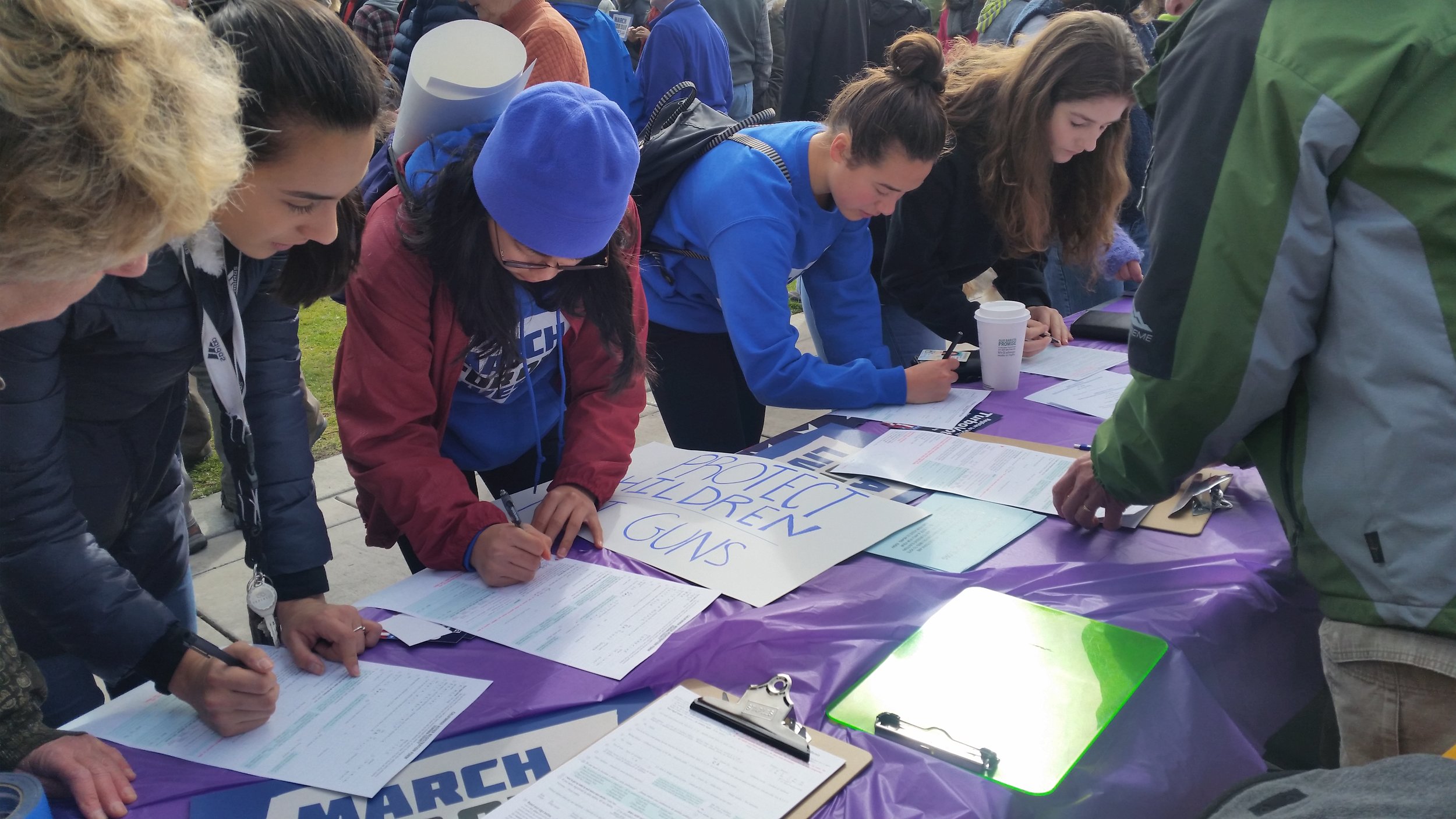 Voter registration by Indivisible Sonoma County at the March for our Lives.